Lessons from My Trip to Lekki Conservation Centre, Lagos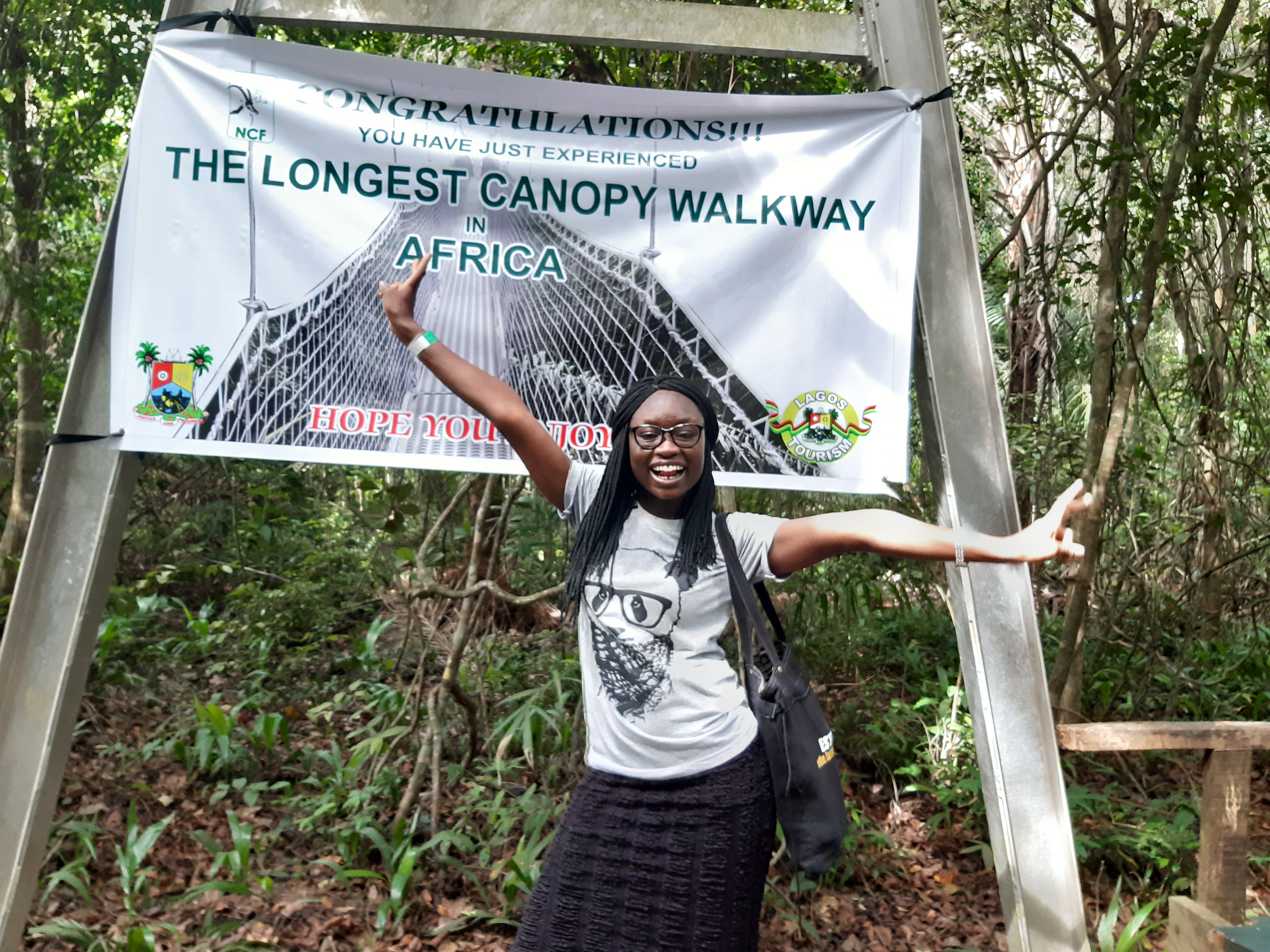 In 2018, I wrote out my travel bucket list for the year with Lekki Conservation Centre (LCC) being on the list, unfortunately, I was able to tick out only a few places on my list.
This year, I decided not to write a travel bucket list, but just ensure that I live my best life exploring places when I can.
Thankfully, I have some friends who also have adventure genes in them and we try to hang out and have fun.
Ifeoluwa is one of such friends and she was the one who pushed and ensured that we visit Lekki Conservation Centre (LCC) last week Sunday.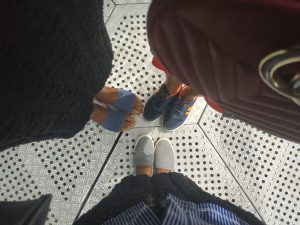 Three of us (Ife, Lolade and Esther) prepared for this adventure, we planned ahead, dividing the tasks of bringing food, drinks and other ijekujes* among ourselves.
Read about My First Trip to Tarkwa Bay – Overcoming Hydrophobia
On Sunday, 19th of May, we met at LCC for a fun, relaxing time and it was indeed fun, exhilarating and relaxing.
It was fun because we went as a team/group, it wouldn't have been as much fun or any fun if I had gone alone.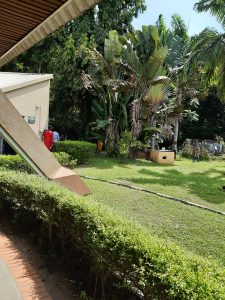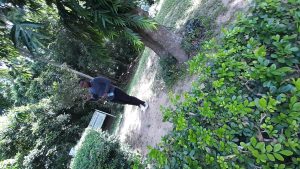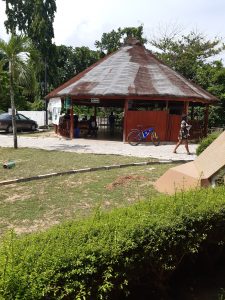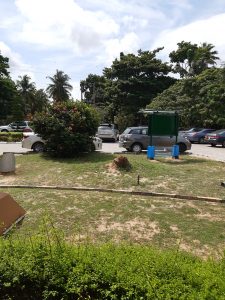 It was exhilarating cos I had to deal with my fear of heights. The Longest Canopy *Suspended* Walkway in Africa. It was scary and it was only towards the end of the walk that I began to feel confident and less scared.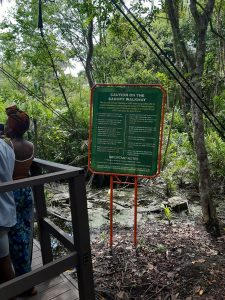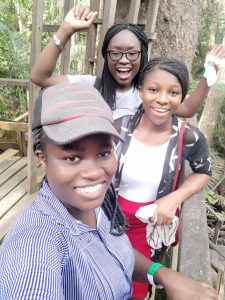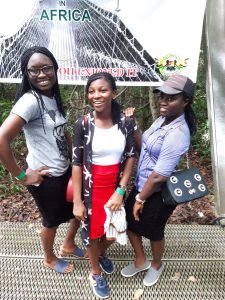 It was relaxing because, after the walk, we found a cool spot to sit, eat, and gist.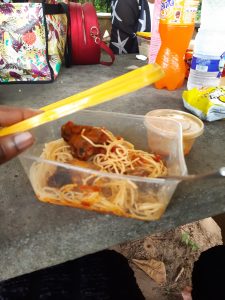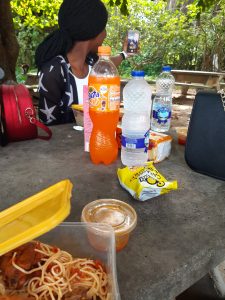 N.B: Since we couldn't carry the bag containing our food on the Walkway trip, we had to keep it with the security, as the receptionist didn't allow us to keep our bags with them. So, it's advisable you go there with a light bag, except if you are driving.
The Lekki Conservation Centre is an untampered natural reserve that has animals like Monkeys, Peacocks, Tortoises, Crocodiles, Snakes in their natural habitats; the Longest Canopy Walkway in Africa and the Tallest Treehouse in Africa. It is a good place to hang out with friends and have fun.
You can hang out at LCC without doing the canopy walk. This costs 1000 naira. However to do the walk costs an extra 1000 naira, hence making it 2000 naira.
Read about the time I Visited Omu Resort
Three lessons going on the walkway taught me:
N.B: The walkway is a suspended bridge that allows a maximum of 6 people on it (without heavy bags of course). The walk gets tougher and higher as you go and you can't go back.
1. I am acrophobic, and even though, I have overcome to a large extent my fear of heights, doing the walk made me face my fears again. Faced with my fear, I had to find a way to deal, which was to keep going one step at a time holding tightly to the rope.
So, the lesson here is to face your fears, cos when you run away from your fears it feels bigger, but when you run towards it, it feels smaller.
Face your fears, cos when you run away from your fears it feels bigger, but when you run towards it, it feels smaller. -The Esthitude Place
Click To Tweet
2. The more you face your fears, the more you are able to overcome them. As I went on on the walk, I built up courage, the only time I got really scared again was when there was when the wind blew and swung the bridge more.
Keep building and learning, the best and most skilful people today started out as amateurs.
The more you face your fears, the more you are able to overcome them. -Esthitude
Click To Tweet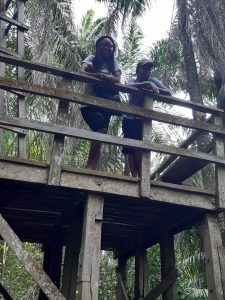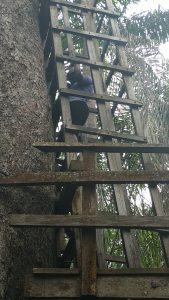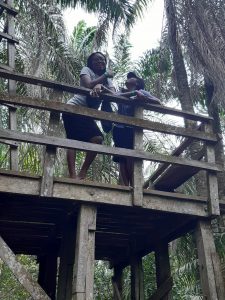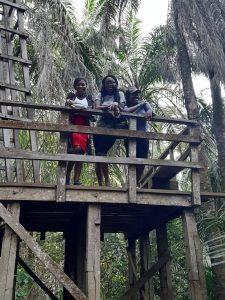 3. I love adventure, but I discovered that I will rather be more of a safe/calculated adventurist than a risky one.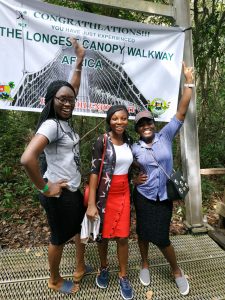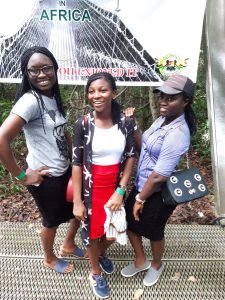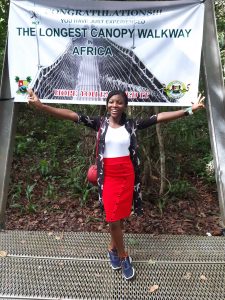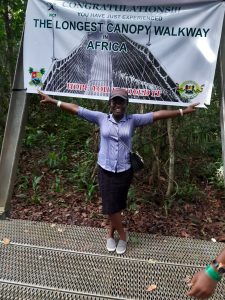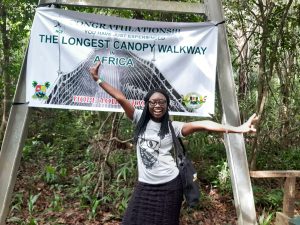 Have you been to LCC before? How was your experience?
Will I do the walk again? I'm not sure. Maybe with significant other🤷‍♀️
What other places have you hung out or can one hang out in Lagos?
Do share with me in the comment section below. Thanks.