With the coronavirus (Covid-19) pandemic all over the world, we are in a season unplanned for and it's a difficult time for many countries all over the world, with many countries under lockdown as they try to manage the fast-flying ugly virus called COVID-19.
Many companies, organizations (both religious and secular), and stores are closing down at least for the time being while others are advising their staff to work from home. This, of course, has different effects for the economy, the organizations, the staff and even the consumers.
Many people in this generation haven't experienced anything like this and we all are trying to find the best way to adapt to this while practising social distancing and praying that God puts an end to the virus.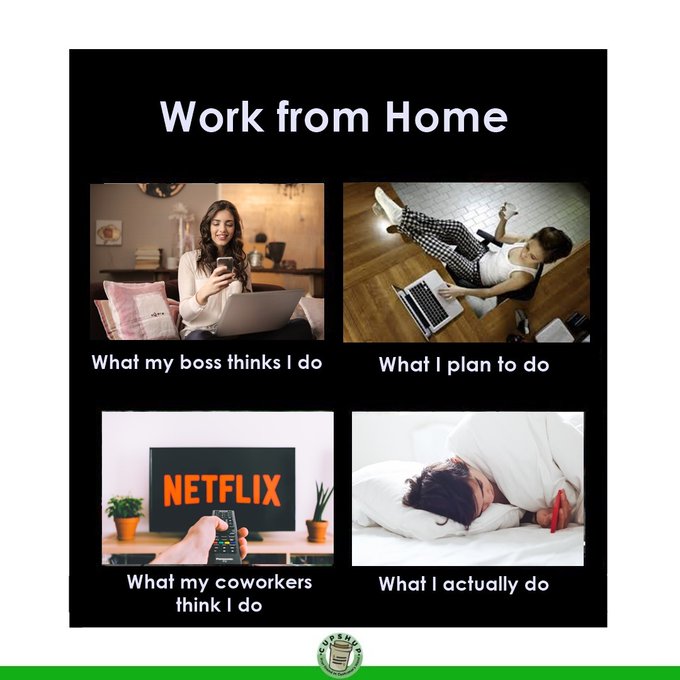 So, while we work from home, or are under lockdown depending on where you are reading from, I decided to share with you with ways in which you can make the best of this season.
Start building up your business skill:- This is the perfect time to start researching on that business idea you've had in your head for a while, particularly, how technology can aid that business. Take an online course on business management, do an online survey, research your market, etc. Also, after we successfully win this coronavirus, new businesses are going to come up, it's time to study the trends and position oneself rightly. Think E-commerce, digital marketing, better account management/record keeping, etc.

Technology is the future. How can technology enable your business?

Learn a tech skill:– It is time to upskill friends, specifically technology skills. If these times teach us anything, it is the fact that the most secure jobs right now are the tech-related jobs. In short, there will be more need for developers, data scientists, UX designers, digital marketers, etc This is the time to start asking – How future-proof is my job? So many people may lose their jobs in times like this, how are you making yourself indispensable in times like this?  After we successfully win this coronavirus, new businesses are going to come up, it's time to study the trends and position oneself rightly. Click To Tweet
Take that online course, get certified:– Speaking of being indispensable in times like this, this is the time to get certified, you know, take that course (online of course) that you have been postponing forever. Edge yourself against the disruption that is sure to take place due to a time like this; MOOCs, online universities, etc are on the increase, take that course now, get certified.

Of course, online certifications will do for now

Build up your soft skills:- Whether it is by taking a paid course, reading online or through free tutorials, this is the time to build upon your soft skills like communication skills, presentation skills, leadership skills etc. Remember, thou art inexcusable, O human… Get to it already.
Catch up on the books you haven't had time to read:- If you are like me, you probably have a ton load of books you are yet to read and maybe, just like me, you keep buying more books. What better time is there to read these books than now? You can't blame traffic for not reading, you can't even blame work cos you should e able to manage your time better than before.

It's time to read, you can even join an online book-club

Exercise regularly:- Covid-19 is a virus that affects the respiratory system, so it's time to ensure you are keeping fit, exercising and building your immune system. Wake up, and get that exercise done, let your lungs work so that they can be in good shape ready to fight any shape or form of coronavirus. Some indoor exercise ideas – skipping indoors, doing planks, pushups, situps, jumping jacks, etc.

Ready to exercise?

Start checking up on people more:- Now, more than ever before, we have to show our love and support for our fellow humans, friends and family. People are going through a lot, call that your friend, encourage him/her to not lose hope; check up on that your elderly aunt, ask her how she and he husband are keeping up, you get the drill right? Check up on people, folks; either through calls, messages, chats, etc, check up on them
Bonus Point – This will be a perfect time to start researching on the future of work and how technology is disrupting and will continue to disrupt careers especially your own career and how you can prepare yourself for such times.
Extra Bonus Point- Start That Blog/Vlog/Podcast:-This is the perfect time to start that online channel where you can share that domain knowledge/ interesting sturvs you've got in your brain whether it's through a blog or writing platform like Medium, or whether it is through a webcast/vlog, or through a podcast; this is your REMINDER that YOU CAN START NOW.
P.S: This is an extra bonus point cos I didn't remember to add it when I first published the post?
In times, like this, it is easy to let fear take hold of our hearts, my reminder to you is this – Faith over fear. Follow stipulated medical and government instructions and keep the faith. This too shall pass.